Barnwell Whaley Patterson & Helms, LLC Firm History
as printed in the Charleston Mercury
Barnwell Whaley Patterson & Helms Celebrate 75 years
December 2012
By Peg Eastman
On New Year's Day 2013, Barnwell Whaley Patterson & Helms, LLC will celebrate its 75th anniversary. Started in 1938 at 32 Broad Street by Colonel Nathaniel Barnwell and Ben Scott Whaley, the firm has expanded to 17 attorneys and 25 staff members, with more growth envisioned as they settle into spacious new offices at 288 Meeting Street, downtown Charleston.
Founder Colonel Nathaniel Barnwell was orphaned at an early age; he was trained in the law by his cousin Joseph Walker Barnwell, considered the preeminent Charleston lawyer of his generation. Colonel Barnwell served one term in the state legislature, but when approached to seek higher office he preferred to remain with the law. In his memoir, The Making of a Whaley, Ben Scott Whaley reflected on the firm's history. "Colonel Barnwell was a real taskmaster. Nothing I wrote pleased him on the first or second draft. I learned a third or fourth draft might pass the Colonel's exacting standards, but only if it was thoroughly prepared. It took me three years of training under Colonel Barnwell to make me realize how much more I needed to learn about my chosen profession."
Whaley's memoirs also recounted the sad fate of several clients who ignored his counsel. One case involved a gentleman from Folly Beach who was "squiring around with a red-haired waitress from Scotland." He came to Whaley for advice on what to do to get his wife to stop behaving so jealously. Whaley advised him "to get rid of the redhead immediately." The man couldn't bring himself to do so, and several nights later his estranged wife fatally shot him with his .22 caliber pistol.
Another client asked Whaley about a newspaper notice to creditors of his estate. Whaley knew it meant the man was supposed to be dead and asked him if he had been having any health problems. The man told him that had been experiencing a lot of nausea and vomiting, and Whaley suggested that perhaps his wife was trying to poison him. Frightened at the prospect, they went to see Probate Judge Gus H. Pearlman. When they reviewed the man's estate, the file indicated he had just died although nothing had yet been done except the publication of a notice to his creditors. Whaley introduced his client to the judge, and both men strongly advised the client to leave his wife at once. He didn't listen. It wasn't long before he got drunk, and his wife used this as an excuse to shoot him in the back of the neck, throw a mattress on top of him, soak it with gasoline, and set it on fire. To ensure that she could not remain the chief beneficiary under his client's will, Whaley insisted that she plead guilty to manslaughter.
The third partner to come on board was Robert (Sonny) Patterson. His negotiation and mediation skills were so well respected in the legal community that opposing attorneys sought Patterson's advice on how to settle cases—and followed it.
Janie Polutta was Patterson's secretary throughout his years at the firm. She fondly recalls, "Mr. Patterson was a confident man, a man who won a lot of cases…he was a good negotiator and knew the right words to say. Bob Patterson was dedicated to his work and he loved to work for Mr. Whaley."
The firm grew and relocated to larger offices at 5 Exchange Street. By then there were eight employees, Barnwell, Whaley, Norman Stevenson, Patterson, and their secretaries. The next growth moved the firm to 120 Meeting Street, a liquor store in a former life. The partners completely restored the building, and it is still owned by descendants of the Whaley family. The move to these new quarters welcomed the addition of the firm's first receptionist and three current members of the firm, Bill Helms, M. Dawes Cooke, Jr. and B.C. Killough.
William Collier Helms, III was the sixth lawyer to join the firm. He came to Charleston to visit his future wife, who just happened to Ben Scott Whaley's niece. He fell in love with her-and with the Lowcountry. When he was offered a job in the firm, he accepted and has never regretted saying "yes." Helms has been practicing at Barnwell Whaley ever since. He remembers his deceased partners as being "exceptionally good lawyers, with exceptionally good character who were respected by other attorneys and judges in the state." The admiration was returned. Helms is mentioned in Whaley's memoirs as "a bright young man [who] has made a good contribution to our firm."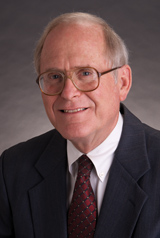 Whaley also mentioned Dawes Cooke, "who came aboard to round out a very respectable and successful group of young attorneys." Cooke recalls not only his professional tutelage under both Barnwell and Whaley, but also hunting and fishing excursions, and the daily discussions Nat Barnwell would have with Norman Stevenson in the library followed by their customary Charleston lunch of shad roe.
A descendant of Judge Thomas Heyward, signer of the Declaration of Independence, M. Dawes Cooke, Jr. went into the law at the encouragement of his grandfather Ed McTeer, Beaufort's sheriff for thirty-seven years. McTeer nicknamed young Cooke "the judge", as he was a very serious child. Cooke clerked for U.S. District Judge Sol Blatt, Jr. The judge was a friend of Whaley and Patterson and advised Cooke to investigate the firm. Cooke liked its "character" and joined the firm in 1980.
The firm has relocated five times as it has grown, most recently from Daniel Island back to historic downtown Charleston, to 288 Meeting Street. Much has changed over the years in the way the law is practiced. In addition to the obvious technological advancements, the nature of civil litigation has evolved to a more holistic approach to problem solving that includes counseling, mediation, arbitration, and negotiation. The firm strives to continue the founders' standard of excellence through exceptional service, reliability, integrity, and honesty.
According to managing member B.C. Killough, "Barnwell Whaley Patterson & Helms, like Charleston itself, embraces and respects its history while adapting to opportunities for future growth and the associated challenges. We are pleased to be downtown in our new offices at the corner of Meeting and George and look forward serving our clients in Charleston, indeed throughout the world, into the next quarter century. "
The Charleston Mercury thanks Frank Barnwell and Carol Killough for contributing to this article.
Peg Eastman has published five books about yesterday's Charleston, the most recent being Hidden History of Civil War Charleston. She can be reached at pegeastman[at]comcast[dot]net