December, 2016
Barnwell Whaley member attorney Chris Hinnant receives AV Preeminent® rating from Martindale-Hubbell®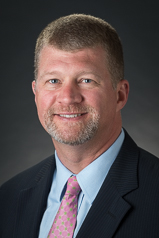 Barnwell Whaley member attorney Chris Hinnant has received an AV Preeminent® rating from Martindale-Hubbell® Peer Review Ratings™, the gold standard in attorney ratings for more than 140 years. An AV rating by Martindale-Hubbell represents the highest level of professional excellence with Peer Review Ratings reflecting an adherence to professional standards of conduct and ethics, reliability, diligence and other criteria relevant to the discharge of professional responsibilities. In addition, lawyers are rated on their professional legal ability in five key areas: legal knowledge, analytical capabilities, judgment, communication ability and legal experience – specific to their practice areas. Hinnant joins eleven* other Barnwell Whaley attorneys in this honor as the firm continues its commitment to the highest standards in legal representation.
Chris Hinnant works in Barnwell Whaley's Wilmington, North Carolina office and represents clients in matters in both North and South Carolina. In his law practice he counsels individuals and businesses in general business matters as well as in the areas of medical malpractice, construction law, dram shop claims, commercial disputes, personal injury and premises and products liability. As a litigator, he is admitted to the state courts of North and South Carolina, the Eastern and Middle District Federal Court of North Carolina and the District of South Carolina Federal Court. Chris is a member of the New Hanover County Bar Association, the North Carolina Association of Defense Attorneys and the South Carolina Defense Trial Attorneys Association.
Established in Charleston in 1938, Barnwell Whaley Patterson & Helms, LLC, represents and counsels businesses and professionals in both North and South Carolina, throughout the United States in Federal Court, and beyond. Widely respected for their work in complex litigation matters, the firm's 18 members and associates focus on the areas of complex civil litigation defense, patents, trademarks and intellectual property, professional malpractice defense, construction law, business law, business immigration, immigration litigation and products liability defense.
*Barnwell Whaley AV rated attorneys: Bradley Banias, K. Michael Barfield, Jeff Bogdan, M. Dawes Cooke, Jr., David Cox, Phillip Ferderigos, Chris Hinnant, Jay Jones, B.C. Killough, Ernest "Lip" Lipscomb, Randell C. Stoney, Jr. and Barbara Wagner.