July, 2017
Barnwell Whaley Wilmington member attorney Chris Hinnant appointed to NC Bar committee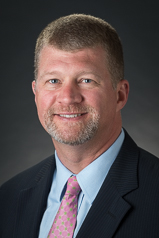 Barnwell Whaley member attorney Chris Hinnant has been appointed to the North Carolina Bar Association's Lawyer Effectiveness & Quality of Life Committee for the 2017-2018 fiscal year.  The Lawyer Effectiveness & Quality of Life Committee engages in activities to help attorneys successfully practice law in an increasingly complex and competitive profession. "I'm delighted for this opportunity to serve the North Carolina Bar Association," said Hinnant.  "I expect to learn quite a bit from my colleagues on the committee and, with any luck, also be able to give back something to the profession".
Chris Hinnant is a member attorney of Barnwell Whaley Patterson & Helms, heading up the firm's Wilmington, North Carolina office.  Hinnant focuses his legal practice in the areas of complex litigation, including medical malpractice, commercial disputes, construction defects, dram shop defense and personal injury.  He is licensed to practice in both North Carolina and South Carolina courts and is a graduate of the University of North Carolina at Chapel Hill and the Campbell University Norman Adrian Wiggins School of Law.  His committee service began July 1, 2017.
Established in Charleston in 1938, Barnwell Whaley Patterson & Helms, LLC, represents and counsels businesses and professionals in both North and South Carolina, throughout the United States in Federal Court, and beyond. Widely respected for their work in complex litigation matters, the firm's 19 members and associates focus on the areas of complex civil litigation defense, patents, trademarks and intellectual property, professional malpractice defense, construction law, business law, business immigration, immigration litigation and products liability defense.