September, 2016
Barnwell Whaley attorney John Fletcher becomes certified mediator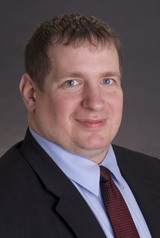 John Fletcher, an associate attorney at the Charleston, South Carolina office of Barnwell Whaley Patterson & Helms, LLC, has recently attained his South Carolina Board of Arbitrator and Mediator Certification from the South Carolina Bar Association. Fletcher joins M. Dawes Cooke, Jr., B.C. Killough, Randell Stoney, Phillip Ferderigos and Jay Jones in the firm's mediation practice.
With close to twenty years of experience, John Fletcher is part of Barnwell Whaley's civil litigation and appellate practice groups. An accomplished litigator, Mr. Fletcher represents a variety of clients, including contractors, colleges and fellow attorneys, in matters in state and federal trial and appellate courts. As a mediator, he will provide alternative services for parties attempting to settle their matters outside of the courtroom.
Established in Charleston in 1938, Barnwell Whaley Patterson & Helms, LLC, represents and counsels businesses and professionals in both North and South Carolina, throughout the United States in Federal Court, and beyond. Widely respected for their work in complex litigation matters, the firm's 17 members and associates focus on the areas of complex civil litigation defense, patents, trademarks and intellectual property, professional malpractice defense, construction law, business law, business immigration, immigration litigation and products liability defense.