November, 2017
Barnwell Whaley Charleston mediator and managing member Randell C. Stoney, Jr to present at South Carolina Bar CLE Effective Mediation Practice for Advocates and Mediators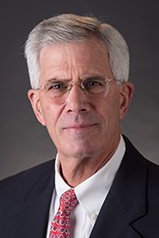 Barnwell Whaley Charleston mediator and member attorney Randell C. Stoney, Jr. will serve as a member of the faculty for the South Carolina Bar Continuing Legal Education course "Effective Mediation Practice for Advocates and Mediators" on Friday, November 17th at the South Carolina Bar Conference Center in Columbia. Stoney will be part of distinguished faculty from ten area firms and will co-present the closing segment "Doing Good by Being Good: The Ethics of Effective Mediation Practice" with John Massalon, of Wills Massalon and Allen. The six credit hours course is intended for South Carolina mediators desiring to improve their skills to achieve better results for their clients during the mediation process. Members of the Bar wishing to register may do so online on the South Carolina Bar website, selecting the Shop CLE tab.
Randell C. Stoney, Jr. is certified as both a South Carolina arbitrator and a South Carolina mediator and has paired these skills with his litigation law practice of more than 35 years. In addition to alternative dispute resolutions, Stoney primarily practices in the areas of premises and product liability, construction law litigation and general liability. He is the managing member attorney at Barnwell Whaley Paterson & Helms, LLC Charleston, SC office and holds an AV Martindale-Hubbell rating, and is regularly listed in Best Lawyers of America and South Carolina Super Lawyers. He is a member of the Defense Research Institute, the South Carolina Defense Trial Lawyers Association, the International Association of Defense Counsel (IADC), The American Board of Trial Advocates.
Established in Charleston in 1938, Barnwell Whaley Patterson & Helms, LLC, represents and counsels businesses and professionals in both North and South Carolina, throughout the United States in Federal Court, and beyond. Widely respected for their work in complex litigation matters, the firm's 17 members and associates focus on the areas of complex civil litigation defense, patents, trademarks and intellectual property, professional malpractice defense, construction law, business law, business immigration, immigration litigation and products liability defense.